Askö Laboratory's anniversary year
So far, we still do not know entirely how 2021 will be. But no matter how the situation develops, this year is special for us at Stockholm University's Baltic Sea Center. Our field station Askö Laboratory is celebrating 60 years! An anniversary that is not just about an important and special place. It's about history. Memories. Development. We celebrate 60 years of knowledge about the sea!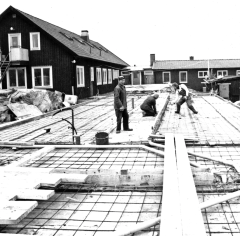 In April 1961, Professor Lars Silén, doctoral students Bengt Owe Jansson and AnnMari Jansson and the three-grade students Björn Ganning, Kerstin Petterson and Hans Ackefors from the Department of Zoology at Stockholm University began the work to start Sweden's first marine field station in the Baltic Proper. The location was optimal – a unique mix of species from both saltier seas and sweet lakes inhabited the waters and all the typical habitats of the Baltic Sea could be studied within easy reach. Additionally, only a short boat ride away was the deepest place of the Baltic Sea: the Landsort deep with its 458 meters. All of this made Askö the perfect place to start and map life below the surface!
In society's service since 1961
The pioneers in the 60's probably had no idea that today we would have so much knowledge to celebrate from the place they chose. They probably did not think that the lab would still, sixty years later, be such a valuable resource. Not least because the need for more knowledge about the marine environment remains, even though the issues have changed.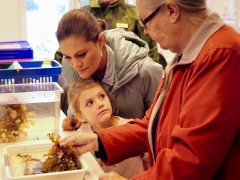 – At Stockholm University's Baltic Sea Center, and indeed throughout our university, we cherish history and how things have developed over the years, says Lena Kautsky, professor emeritus and Askö researcher since 1980. Knowledge of what has been done throughout the years is a kind of prerequisite for good comparisons and research, and perhaps it is more important than in a long time to remind ourselves of how facts come about and the importance of science in society?
Of course, knowledge about the sea means more than research. When Askö Laboratory was founded, a new platform for marine issues in general actually started. Just think of all the students who have been educated about the sea on Askö and every decision-maker who have been taught about the latest research here. Our time-series in environmental monitoring also continue to be of great importance and are close to historical as they are among some of the world's oldest. In other words: a lot to celebrate!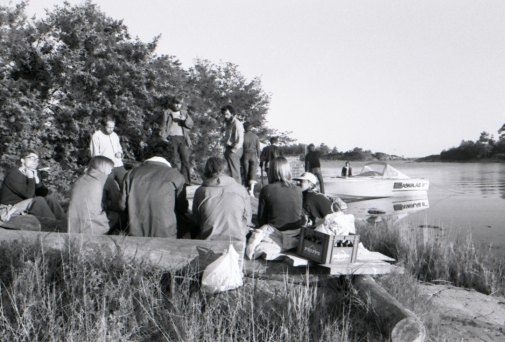 Stories and memories
During this whole anniversary year, various events, lectures, articles and communication activities are planned. Many activities will be digital and available online, but the hope is to be able to celebrate "IRL" on Askö and at Stockholm University as well.
– We hope that we can highlight all important knowledge from here through people's own stories and compare how things were with how they are now, says Eva Lindell, manager at Askö Laboratory. There are many 'goodies' that are worth remembering! We have dug deep into old photo archives and already now you can follow #Askö60 and @askolab on Instagram for a series of flashbacks from the island.
The idea is to spread out the anniversary activities over the year. Further details will be published continuously here on the web and in our newsletters.
Welcome to celebrate with us!
Last updated: March 22, 2021
Page editor: Nastassja Ekelöf
Source: Östersjöcentrum