Web survey about Decision Support Tools
Do you have experience of Decision Support Tools? Or do you need tools to support your decision making when it comes to the Baltic Sea? Please help us out by answering the BONUS DESTONY web survey!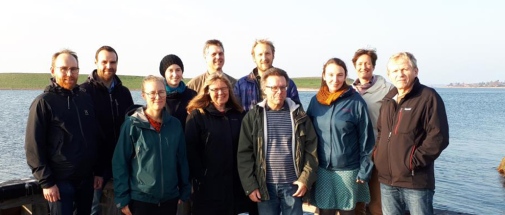 BONUS DESTONY is a BONUS synthesis projecy aiming at identifying virtual decision support tools (DSTs) developed to assist ecosystem-based management of the Baltic Sea. To help experts and managers find tools that meets their needs, BONUS DESTONY will compile all existing tools in an internet-based catalogue. The project will also identify the remaining needs and requests of the end-users when it comes to development of new tools.

In order to understand these needs and preferences, BONUS DESTONY has published an online survey directed to present and anticipated end-users of decision support tools. Please help us out by answering the questionnaire that is found here: form.jotformeu.com/83373672229362

What is a 'decision support tool'? Our definition is taken broadly, including for instance quantitative assessment tools, model-based management tools and operational systems linked to databases – the criteria being that they are applied to support decision-making when aiming at a sustainable environment in the Baltic Sea.
To read more about BONUS DESTONY please visit BONUS website.
Last updated: March 18, 2019
Page editor: Lisa Bergqvist
Source: Östersjöcentrum