Good to know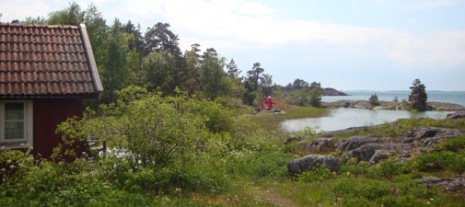 Accommodation and catering
Do not hesitate to contact the staff to get info regarding cooking arrangements, catering and food stores nearby.
There is no store on Askö, but for those staying long we'll arrange assistance or food-shopping trips.
We can accommodate about 40 people in the main buildings, or one of the cozy cottages. Read more about housing.
Staff and transport
ALWAYS contact the staff if you plan on going to Askö.
The staff at Askö is on the island during normal work hours, approximately between 8.00 – 16:00.
The boat transport to Askö departs from Uttervik 08:00 and goes back from Askö at 16:00, read more about getting to Askö.
Make sure to schedule time to borrow our bikes, make picnic and explore the island - ask the staff and bring a map!
For moving heavy equipment, we have various motor vehicles to help out.
Your Askö stay
During winter time there is usually a lot of space on the station, on the other hand it can be very crowded during summer months.
It is prohibited to smoke in the station facilities, including the decks, the cuisine and boat houses.
If something breaks or doesn't work, always inform the staff.
Last updated: April 1, 2020
Page editor: Nastassja Ekelöf
Source: Baltic Sea Centre