Baltic Seminar on fish in human hands
EVENT
Date:
12 May 2016, 4.00 PM
-
12 May 2016, 7.00 PM
Venue:
Vivi Täckholmsalen, Q-salen, NPQ-building
Our third Baltic Seminar had the focus on effects on fish: from key processes in coastal habitats to the influence by global actors. Two keynotes, Johan Eklöf (DEEP) and Henrik Österblom (SRC), gave inspirational presentations and then a panel talk with discussions ended the seminar before our customary Baltic Bar started.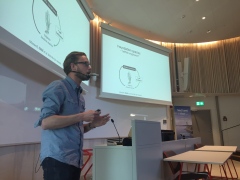 Fishy consumers and selfish engineers; an intimate relationship in the global ocean
The first keynote described key factors for ecosystems in the coastal zone. Are for example the global losses of large piscivorous fish and foundation species, such as corals, kelp and seagrasses, linked or separate issues?
The talk also explained 'reciprocal facilitation' and its key roles. Positive reciprocal interactions between organism can both enhance production, diversity and services and lead to higher resilience to some disturbances, but on the other hand also lead to higher sensitivity to other disturbances, and make the ecosystem more prone to sudden collapse. This knowledge is important to include in management of coastal ecosystems, where both predators and foundation species are declining.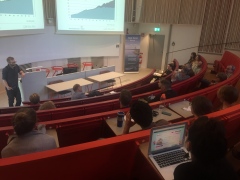 Can some actors influence marine ecosystems at the global level?
The second keynote described the fishing industry, historically and currently, and showed results on how a few international actors have influence on fisheries and aquaculture production globally. Together these few companies control 19-40% of several of the world's largest or most valuable capture fisheries. They also influence politics by for example lobbyism and taking part in policy groups at leading positions.
- So the answer is yes; key actors can have a disproportional impact on marine ecosystems, globally. It is therefore important to understand that sustainability strategies targeting such actors will have disproportionate impacts, Henrik Österblom concluded.
What can we do?
After the wortwhile presentations a group of researchers including the keynote speakers, continued talking about how fish lies in our human hands and what there is to do. The experts agreed there is more to be done, especially regarding connecting research and policy issues and communication between groups and to society.
- We still know a lot more about fresh-water systems, where model studies and experiments are easier to conduct and has been studied since long, than our large and complex sea ecosystems, according to Sofia Wikström, marine ecologist. Therefore the knowledge that comes from new projects investigating the role of fish in the ecosystem are very important.
- On the other hand there is so much useful knowledge already, Gustaf Almqvist, fisheries policy specialist, pointed out. I think we need to provide decision makers with good information on both possible scenarios and consequenses of their different decisions.
- We ecologists need to get more involved with both managers and the resource users, like the fishermen, said Johan Eklöf.
- Yes, Henrik Österblom agreed, we're moving towards branching out our knowledge on how large systems operate, thanks to greater available data resources and analysis-methods. The results really need to be communicated in a successful way now.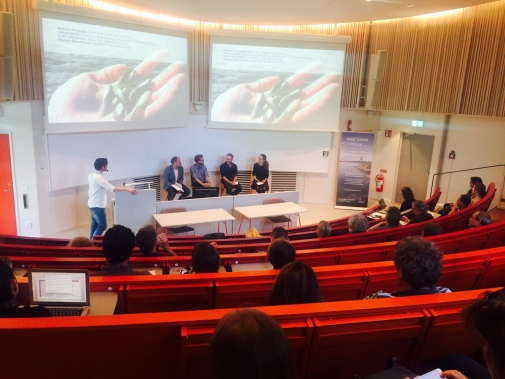 Baltic Seminar: Fish in human hands
Program
16:00-16:30 Keynote speakers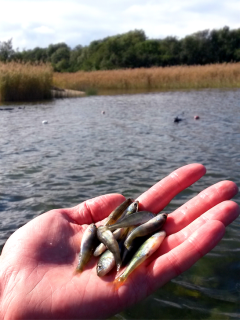 16:30-17.00 Moderated panel talk including audience questions, participants:
Moderated by Henrik Hamrén, Baltic Sea Centre
Why Baltic Seminar?
Baltic Seminar is a seminar serie aiming to promote current marine issues related to Stockholm University, and strengthen its marine research community. All university employees and students are welcome, as well as affiliated who work with marine science!
Baltic Bar
17:00-19:00 Mingle and networking with collegues.

Last updated: May 16, 2016
Page editor: Nastassja Ekelöf
Source: Baltic Sea Centre