VÅRA NYHETSBREV / OUR NEWSLETTERS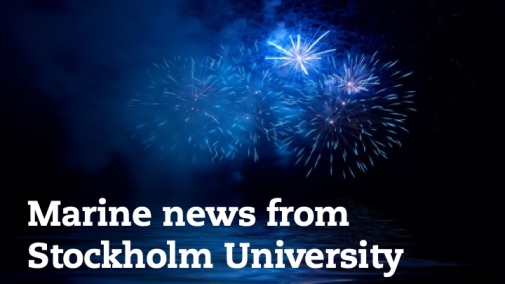 NYHETSBREV PÅ SVENSKA
En gång per månad sammanfattas de senaste havsnyheterna från Stockholms universitet och skickas till över 2000 personer runt om i landet som arbetar med havsmiljöfrågor. I utskickat hittar du även evenemang och lediga tjänster vid Stockholms universitet. Kontakta ostersjocentrum@su.se eller skriv i meddelanderutan nedan om du vill ändra något i din prenumeration. I botten av varje nyhetsbrev finns en länk för att avprenumerera.
NEWSLETTER IN ENGLISH
Once a month marine news from Stockholm University are gathered and sent to about 2500 subscribers in the marine field, media and organisations. Available jobs and marine events are also included in the newsletter. Contact ostersjocentrum@su.se or write in the message-box below to change your subscription. At the bottom of each newsletter there is a link to unsubscribe.
BALTIC BREAKFAST & EVENTS
Baltic Breakfast is a series of short breakfast seminars organised by Stockholm University Baltic Sea Centre. They are always live-streamed and can be viewed afterwards online. Most Breakfasts are held in Swedish, but occasionally we also direct them towards an international audience. Läs mer om Baltic Breakfast på svenska. Read more about Baltic Breakfast in English. Sometimes we arrange open meetings or seminars in English, click below if you would like to get invitations to these events.

PRENUMERERA / SUBSCRIBE:
Last updated: May 11, 2021
Page editor: Nastassja Ekelöf
Source: Östersjöcentrum