A special mission for R/V Electra
Stockholm University's research vessel R/V Electra af Askö will participate in this summer's investigations of the wreck of M/S Estonia. The assignment comes from the Swedish Accident Investigation Board, and Electra was chosen since she is one of few vessels carrying the required equipment.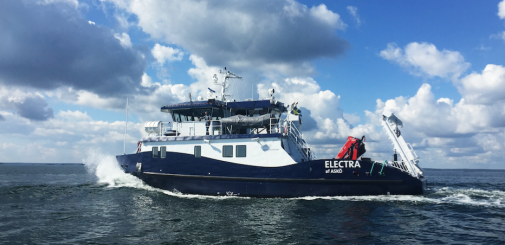 The research vessel R/V Electra af Askö is stationed at Stockholm University's field station Askö Laboratory in the Trosa archipelago. It is a specially built and well-equipped research vessel that has been in service since the summer of 2016.
– For this survey, it was mainly Electra's multibeam sonar and sub-bottom profiler that were inquired for, says Thomas Strömsnäs, the commander of R/V Electra. There are very few ships with that type of advanced equipment.
An image of the world below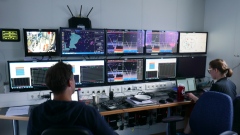 With the help of these sonar systems, it is possible to create very detailed images of what the seabed looks like, both on the surface and further down. The measurements can be followed in real time via a large number of screens in a special room on board. This is research equipment that was requested by geologists, but biologists, oceanographers and marine archaeologists are increasingly interested in using them.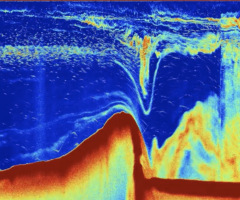 – With Electra, we can get a picture of the world below the surface already while the expedition is in progress, says Christoph Humborg, scientific leader at Stockholm University's Baltic Sea Centre, which is the organization with the practical responsibility for both Electra and the Askö Laboratory. The ship has created completely new conditions for how marine researchers can work with different scientific issues, and really benefits the collaboration across disciplines.
Can sample close to shore
The 24 meter long and seven-meter-wide Electra also houses other measuring instruments of the highest class, for both water and sediment sampling. The ship is controlled with a joy stick and can turn on a dime. To keep the ship stable during sensitive sampling, there is a dynamic positioning system and two ball gyros of 700 kilos each.
- Electra is a top-equipped vessel that operates in its own niche. Since she only reaches two meters deep, she can sample and measure even in the shallow, coastal areas that other vessels are too large for, says Christoph Humborg.
A successful construction
The construction of Electra could be carried out thanks to funding from the Erling-Persson Family Foundation. The Baltic Sea Centre got a very appropriate organization in place; experienced employees from the Askö Laboratory, several researchers with visions, former officials from the Swedish Maritime Administration with long experience of procurement and construction of ships, and Professor Lena Kautsky who carefully kept the whole project together. The ship was delivered on time and has since worked excellently for many different types of research assignments.
A special name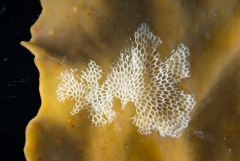 The name Electra is a tribute to Professor Lars Silén, who founded the Askö Laboratory, Sweden's first marine field station on the Baltic coast in 1961. He was also a prominent international authority on moss animals, Bryozoa. The most common species in the Baltic Sea is called Electra crustulenta. It covers algae, mussels and rocks with a thin white net.
Contact:
Questions about R/V Electra and Baltic Sea Centre
Master Thomas Strömsnäs or Scientific leader Christoph Humborg
Questions about the investigation of M/S Estonia is referred to the Swedish Accident Investigation Board
(Jonas Bäckstrand jonas.backstrand@havkom.se)
Last updated: May 19, 2021
Page editor: Annika Tidlund
Source: Östersjöcentrum