ClimeFish - not a prank!
Climate changes are not an April Fool's Day prank. They are real, they are happening right now and they are threatening the sustainable growth of aquaculture and fisheries worldwide. Stockholm university Baltic Sea Centre is one of 21 partners of the Horizon 2020 funded project ClimeFish that focus on forecasting and anticipating effects of climate change on fisheries and aquaculture.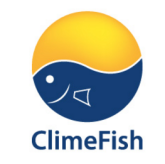 The world population is growing, and the demand for nutritious and healthy food is increasing. Forecasts indicate an overall decline in global food production due to climate change. ClimeFish wants to draw the focus to the necessity of change, both when it comes to using opportunities while mitigating risks under the effects of climate change on aquaculture and fisheries.
The core goal of ClimeFish is to help to ensure that seafood production can increase in areas and for species where there is a potential for sustainable growth, given the expected climate developments , and thereby contribute to both robust employment and the sustainable development of rural and coastal communities.
ClimeFish will develop production scenarios that provide inputs to socio-economic analysis and identify risks and opportunities linked to climate changes. The underlying biological models used are to be based upon single species distribution and production, as well as multi-species interactions. Strategies to mitigate risk and make best use of opportunities will be identified in co-creation with stakeholders. These will serve to strengthen scientific advice and to improve long term production planning and policymaking. ClimeFish addresses three production sectors: marine aquaculture, marine fisheries and lake and pond production, including 16 case studies and involving more than 25 species.
ClimeFish will provide guidelines on how to make climate-enabled management plans, preparing and adapting to climate change while minimizing economic losses and social consequences. The project outputs will be the ClimeFish Decision Support Framework (DSF), containing guidelines and databases, and the ClimeFish Decision Support System (DSS).
The ClimeFish consortium includes 21 partners from 16 countries, with scientists from universities, national research institutes and medium-sized enterprises.
More information: Maciej Tomczak, researcher, Baltic Eye at the Stockholm university Baltic Sea Centre, +46-8-6747541, maciej.tomczak(at)su.se
Source: ClimeFish
Last updated: April 1, 2016
Page editor: Nastassja Ekelöf
Source: Baltic Sea Centre