Excellent marine and Baltic Sea research
Stockholm University has long had a leading role in research about the Baltic Sea. A review of 10 years of published articles shows that the University is an important contributor to marine research in the Baltic, as well as globally.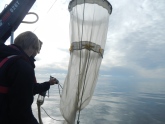 Plankton studies to understand the Baltic Sea food web
Between January 2000 and February 2009, nearly 5000 scientific articles on the topic 'Baltic Sea' or one of its major subareas were published world-wide. More than 9% had an author from Stockholm University, far more than any other university in Sweden, and those publications received 13% of all citations to Baltic Sea articles. Stockholm University authors published the four most cited articles on Baltic Sea management, the two most cited on both Baltic phytoplankton and Baltic eutrophication and the most cited paper on Baltic fisheries. During the same period Stockholm University produced 79 PhD theses on the Baltic Sea environment. In 2008 alone, Stockholm University spent over 150 MSEK on marine research, of which more than 60% was from external sources, and about 75% was used for Baltic Sea research.
Substantial scientific contribution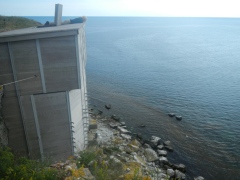 Seabird research at St Karlsö
Stockholm University combines the broadest interdisciplinary research with the most active, in-depth disciplinary research relevant to the Baltic Marine Environment of any university in Sweden, and the Baltic region. The University has been especially successful in its research on the Baltic Sea ecosystem, eutrophication and hazardous substances, and more recently also contributed to world-leading research on climate change, management of natural resources and ecosystem services as well as multimedia fate, transport, and bioaccumulation models for persistent organic pollutants.
Marine research beyond the Baltic Sea
Other important marine research at Stockholm University include high-quality research on geology and climate in the Arctic and North Atlantic, on coral reefs, mangroves, tropical cyanobacteria, and global aquaculture.
Source and review: Ragnar Elmgren, Department of Ecology, Environment and Plant Sciences
Last updated: April 29, 2015
Page editor: Nastassja Ekelöf
Source: Baltic Sea Centre