Interview with Franz Haniel
Fysikum has several partner universities in Europe and about thirty exchange students are coming to us every year. We asked one of our exchange students why they choosed Stockholm and Fysikum.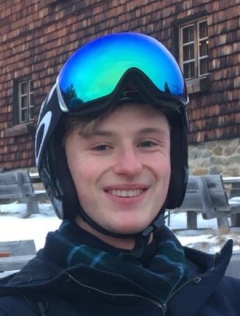 Why did you choose Stockholm and Fysikum for your exchange studies?
I had been to Stockholm before and liked the city. Then I found out that Fysikum was offering exactly the courses I was interested in, so I decided to spend a semester here.
What is the best with being a student at Stockholm university and Fysikum?
I made good friends here and liked my courses, and I was surprised how effective teaching can be in smaller classes. University felt really personal here!
Any special moment during your studies that you want to share?
A friend of mine from Stockholm took me ice swimming one week before Christmas, I loved it! Especially the sauna afterwards.