Theresa Leistner
Fysikum has several partner universities in Europe and about thirty exchange students are coming to us every year. We asked one of our exchange students why they choosed Stockholm and Fysikum.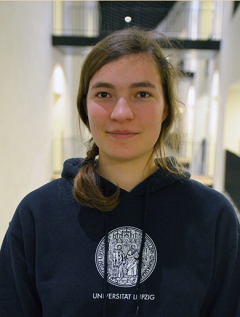 Why did you choose Stockholm and Fysikum for your exchange studies?
For a long time I wanted to go to Scandinavia and since my home university has Swedish partner universities I decided to go to Sweden. Stockholm being close to nature in and around the city and having great culture to offer convinced me in the end.
In addition to that the course catalog at Fysikum is large, I found many courses which I would like to attend, some were not offered at my home university. So Stockholm seemed to be the perfect combination of a beneficial cultural and academical experience.
What is best with being a student at SU and Fysikum?
The learning atmosphere is really pleasant, motivating and not stressful at all. Professors and students can talk to each other on the same level. The respectful and however relaxing way of dealing with one another facilitates to ask questions during the lectures.
The courses I have had up to now were really interesting.
Any special moment during your studies that you want to share?
Maybe not during my studies, but apart from that. When the days become shorter during the winter time the general mood became a bit subdued. But when one evening it started to snow really strongly, the whole city was dipped into wonderful whiteness. Then all winter blues was gone.