Hiranya Peiris awarded by the Royal Astronomical Society
Hiranya Peiris, professor of cosmoparticle physics at the Department of Physics and director of the Oskar Klein Center, Stockholm University, has been awarded with the Eddington Medal 2021 by the Royal Astronomical Society for her ground-breaking exploration of the origins of the Universe.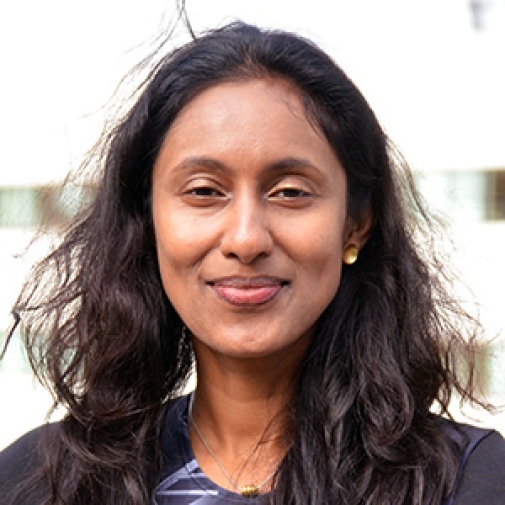 "I am deeply humbled and honoured to receive this medal, which has previously been awarded to some of my scientific idols" says Hiranya Peiris.
The citation for the Eddington Medal describes how Professor Hiranya Peiris has made outstanding contributions to establishing the standard model of cosmology and that her work helped shift this field from a speculative area to a data-driven subject, and created new links between cosmology and high energy physics.
The Eddington Medal is awarded for studies of outstanding merit in theoretical astrophysics and has been awarded since 1953. Among previous winners is the 2020 Nobel Laureate in Physics, Roger Penrose, who in 1975 shared the prize with Stephen Hawking.
You can read the full citation here.
More information about the Eddington Medal can be found here.
Last updated: January 12, 2021
Page editor: Daniel Axelsson
Source: Fysikum