Hiranya Peiris is awarded the Max Born Medal and Prize 2021
Hiranya Peiris receives the award for her outstanding contribution in cosmology, where she has created new interdisciplinary connections between cosmology and high-energy physics.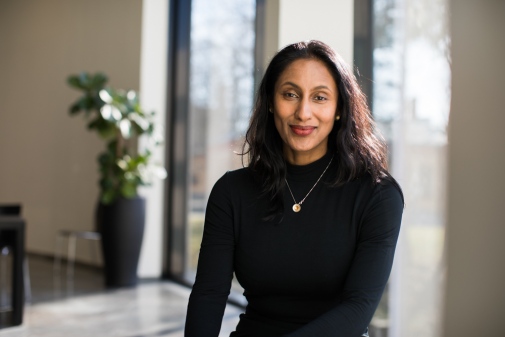 Hiranya Peiris, is professor of cosmoparticle physics at the Department of Physics and director of the Oskar Klein Center, Stockholm University. She is also the director of the Cosmoparticle Initiative at University College, London.
The prize is named after the German physicist, mathematician and Nobel Prize winner Max Born and is awarded jointly by the Institute of Physics (IOP) and the German Physical Society (DPG) for outstanding contributions to physics. The prize has been awarded annually since 1973.
Last updated: January 12, 2021
Page editor: Daniel Axelsson
Source: Fysikum