Two prestigious Quantum Technology grants for Fysikum
Fysikum has been very successful in the highly competitive QuantERA ERA-NET Cofund call in Quantum Technologies. Two proposals coordinated by Ana Predojevic and Markus Hennrich, at Fysikum, Stockholm University have been selected for funding.
QuantERA is a European framework for funding promising research in Quantum Technologies and it links groups across Europe that work on this topic. QuantERA is a preparatory Action for the upcoming 1 billion Euro Quantum Technology Flagship initiative, a coordinated European effort to bring Quantum Technologies to the market.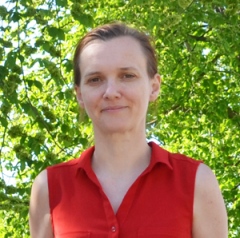 Ana Predojevic, a recently hired Assistant Professor, will be coordinating the project HYPER-U-P-S (Hyper-entanglement from ultra-bright photon pair sources). The goal of this 1MEur project is to fabricate and exploit a novel photonic device for generation of quantum light, which will be accomplished using quantum dot system embedded in engineered photonic environment. Such quantum light sources have potential to revolutionize the security of communication via quantum-secure technology to exchange a cryptographic key. The work will be carried out as collaboration between five European partners: the Technical University of Denmark (DK), Julius Maximilians Universität Würzburg (DE), Johannes Kepler University Linz (AT), Palacký University Olomouc (CZ) and Stockholm University (SE).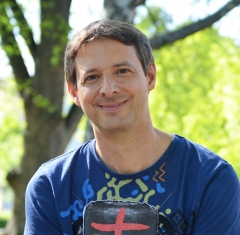 Markus Hennrich, Associate Professor in Quantum Optics, will coordinate the second project ERyQSenS (Entangled Rydberg matter for quantum sensing and simulations). The goal of this 1.3MEur project is the realisation of two novel devices: A Rydberg quantum simulator and a Rydberg-enabled quantum sensor. The idea is to exploit the unique physical features of circular Rydberg atoms and trapped Rydberg ions for simulation of quantum magnetism and novel quantum materials. Furthermore, trapped Rydberg ions will be used as highly sensitive probes of local electric and electro-magnetic fields. The project brings together five European research teams from Mainz University (DE), Sofia University (BG), LKB, CNRS (FR), University of Nottingham (UK), and Stockholm University (SE).
Last updated: October 7, 2019
Source: fysinfo