Install AFS on Windows
This guide will show how to install and use openAFS and Network Identity manager on Windows. The latter is a graphical tool designed to simplify authentication to an AFS storage with Kerberos.
Install openAFS
Download the appropiate client installer for openAFS to your Windows version from Auristor's webpage. This installer also includes Heimdal Kerberos which is needed to be able to authenticate to use Fysikum's afs storage.
Start the client installer and click next at the welcome screen.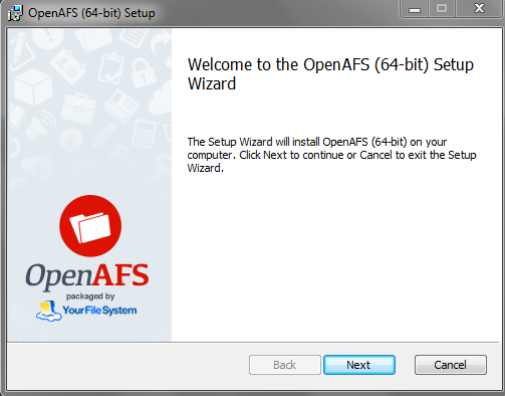 Accept the end-user license agreement and click next.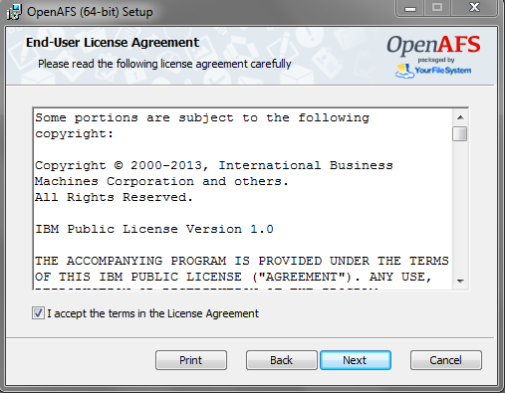 Add fysik.su.se as the default cell. Select disable Integrated logon. Use the proposed cache size. Then click next.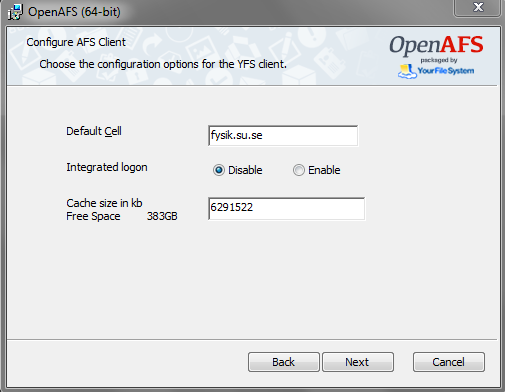 No changes are nedded here so click next to continue.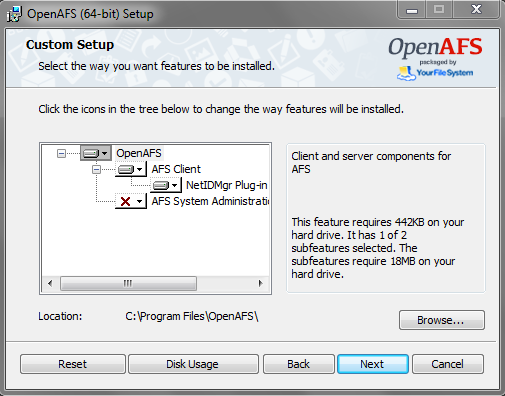 Click install to begin the installation.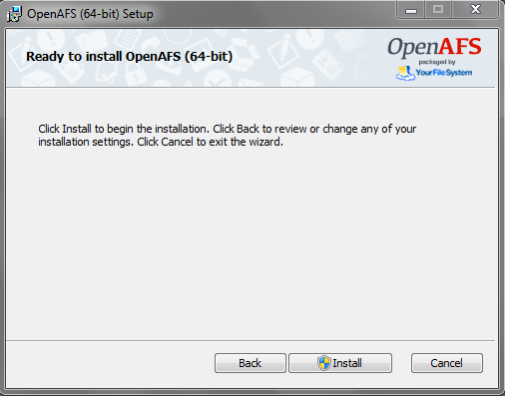 Click finish when the setup is completed.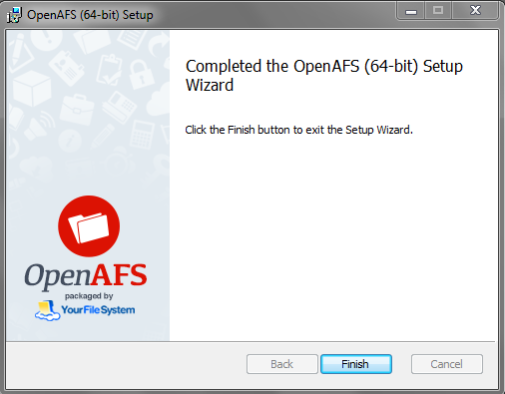 Restart Windows for the configuration changes made to take effect.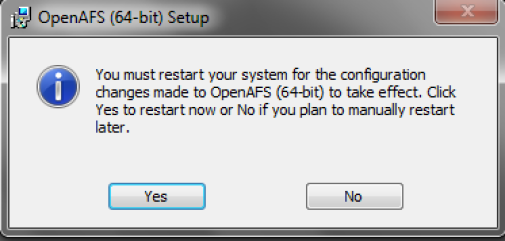 Install Network Identity Manager
Network Identity Manager (NetIdMgr) is a graphical tool designed to simplify the management of network identities and their credentials which are used by network authentication protocols while providing secure access to network services.
Download Network Identity Manager 2.0.102.907 (64-bit MSI) or Network Identity Manager 2.0.102.907 (32-bit MSI) from Secure Endpoints.The "Typical Install" is all one needs here.
Authenticate
Before you can access Fysikum AFS you need to authenticate yourself.
Open Network Identity Manager to manage your credentials, you will find it near the clock in Windows system tray. If you don't see the icon there search for it in Windows search and start it. Now it should show in the system tray.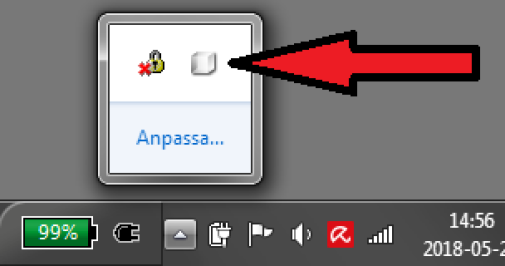 The first time you open NetIdMgr you will only see "My keystore" and no identities. Press the button "Obtain new Credentials" in the upper left corner.

In the new window enter your Stockholm university (SU) username and press finish. In the window that opens after enter your SU password.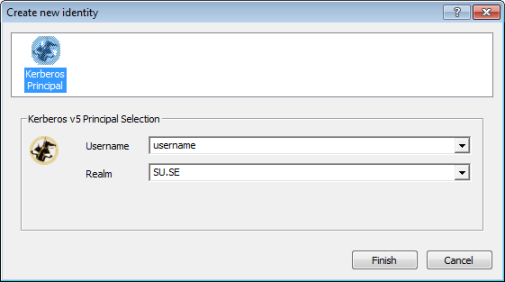 Now you should add the cell "fysik.su.se" to your created identity in NetIdMgr. This is how you do:
Click Options/Identities in the menu in NetIdMgr. In the left sidebar under the header identities select your "user@SU.SE" identity and then press the "AFS" tab.
Enter "fysik.su.se" in the textfield labeled cell and then press Add/Update button. The new cell will then be listed below. Press "Apply" button when you are done.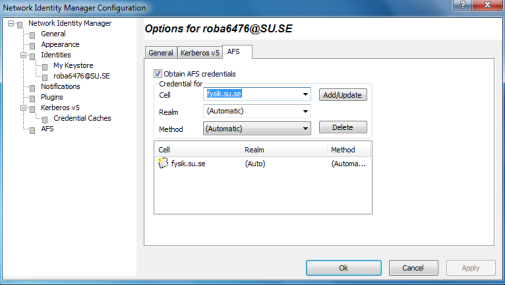 Using AFS
To access Fysikum's AFS open Windows explorer and enter following address in the address bar: \\afs\fysik.su.se. From here you can browse to the subdirectory you want to access.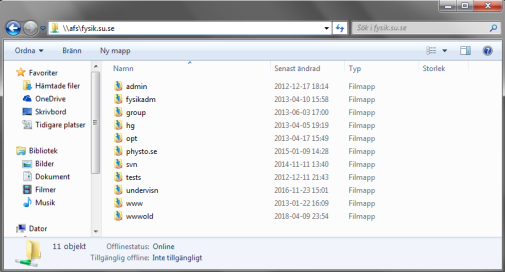 If you don't want to enter the network address every time you can map a network drive to address \\afs\fysik.su.se in your Windows system. This external guide shows how to do that: