Printing at Fysikum
Fysikum uses the Printomat service for printing which is managed by SU's central IT division. We have 12 printers located in the building that you can choose between and all of them supports printing, copying and scanning in color. See where the printers are located: Printers location
Instructions for installation on how to use the printers can be found at serviceportalen: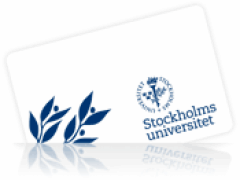 Stockholm University card
To access the printers you need a Stockholm university card. All staff should have received one when they got their SU account. If you need a new one you can order it here:
Support
For help and support with Printomat contact helpdesk.
Toners
Toners are ordered automatically before they run out. Contact Ronni Barouta ronni.barouta@fysik.su.se when a toner needs to be replaced.
Paper
If paper runs out there are more to get in room A4:1019.