newdle - meeting scheduling app
newdle is a collective meeting scheduling application. You can use it to find out the best dates/times for your meetings.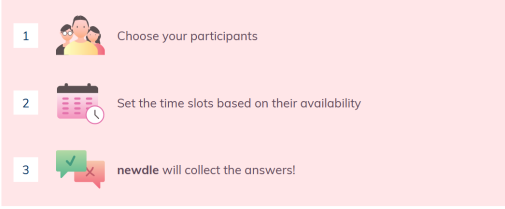 In contrast do other tools it is GDPR compliant as no information is stored outside SU.
All SU employees can log into the system and schedule meetings.
Last updated: October 4, 2021
Source: Fysinfo