Phone
Mobile extension (MEX) replaces the desk phone. You get full functionality on your mobile phone and can refer your phone if you are ill, at meetings etc.You can also call the four-digit extensions within the SU directly from the mobile phone.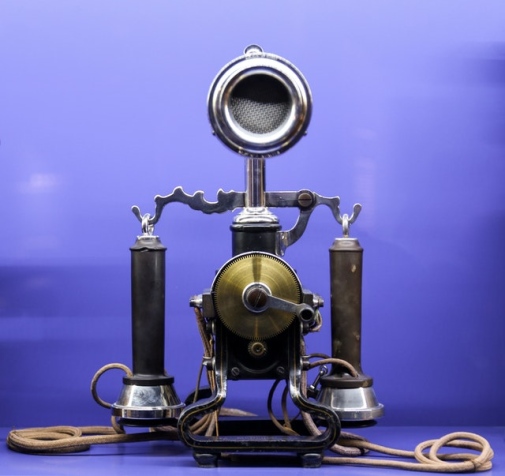 The MEX service offers a complete phone solution with extension number, mobile subscription, switchboard operator service and referral options. The subscription applies so-called flat rate, which means a fixed cost with free calls and text messages within Sweden and within EU / EEA countries. This applies within reasonable limits. Also included is 2 GB of surf. The mobile phone is not included in the subscription and must therefore be purchased separately.
Fysikum has the following principles:
All employees with permanent employment and with a minimum employment level

of


50% shall have an MEX subscription.

These persons are also offered a telephone




for a cost up to 2000 kr.

All employees with a fixed-term employment of at least two years and with a

percentage of full-time employment

of

at least 50% is offered MEX subscription but no device.

If required, desk MEX-phones can be installed in laboratories or so on.

For professor emeritus, the subscription ends when the employment ends, and the phone must be returned.

Devices and subscriptions are retained if they are reinstated after retirement.
To notice:
The subscription contains 2 GB of surf, but for use in Albanova or

The university's campus you can surf through the wireless network.

The subscription has so far no free calls or surfing when you are located




outside EU / EEA countries.
Options for the MEX subscriber:
A phone set of the simplest model.

This option is suitable for the person who primarily uses the phone at the workplace.

A smartphone phone is used to utilize more modern possibilities




(mail, apps, calendar etc).

This option is appropriate for them

which depends on these features at work.

The institution does not fund the most

advanced devices.

At the MEX phone introduction, the ceiling was set at 2000 kr.

Anyone who wants a more advanced smartphone can finance one with




project funds if this is considered valuable for the project's running.

The device is then financed entirely by the contributors.

Similarly, project funds can be utilized to finance additional surf volume.

It is also possible to insert the MEX sim card into a private mobile phone as well as




connect a private mobile number to the device (ie to the SIM card).

In the latter case




if you report that you want to import the number, the IT department will arrange the rest (ie

you


do not cancel your private subscription).
For employees who lack access to project funding but, in their role as employed by Fysikum, have a clear need for a more advanced device, the head of department may decide to exceed the above limit. For those who need more surfing volume in the service, this can also be financed by project funds or through special decisions by the head of department. Replacement of phones acquired by Fysikum does not happen more often than every three years.
Our assessment is that the MEX phone is separated from a private mobile phone, for example, because the subscription does not include surfing or call costs when abroad. If you choose to link your private mobile subscription to MEX (and thus avoid private costs), there is in principle the risk that this may be taxed. But for those who do work in a place other than the workplace and at times beside office hours, tax will not be taxed for private use (Tax Agency's notices). However, this is an issue between the individual and the tax authorities.
How does it work:
You who are permanently employed at least 50%
Ronni Barouta orders SIM cards for MEX to anyone in this category.

You who want a device that Fysikum pays tells Mats Engström which




Model you desire and he orders.

You who want to buy a more advanced phone with your own project means

order the device yourself

through the WISUM portal




(

https://www.wisum.its.umu.se/SU/W2ProductCatalog.aspx?Seg=2

)

.

You who want to fund additional surf volume through project funds notify Ronni Barouta
You who are employed for a minimum of two years (including PhD students) with at least 50% service
You who wish MEX phone service with a SIM card for private phone device, notify it

to


Ronni Barouta.
To assign private phone number to your MEX phone
If you wish to associate your private mobile number with the MEX phone, notify

it to Ronni Barouta (but do not cancel your private carrier's subscription).
More information about MEX is available on the university's website (swedish).